Ramada Moscow Domodedovo Hotel is located 5 kilometers from Domodedovo International Airport. The hotel offers comfortable accommodations with air conditioned rooms and free Wi-Fi. Free shuttle bus service is available from the hotel to the airport terminal.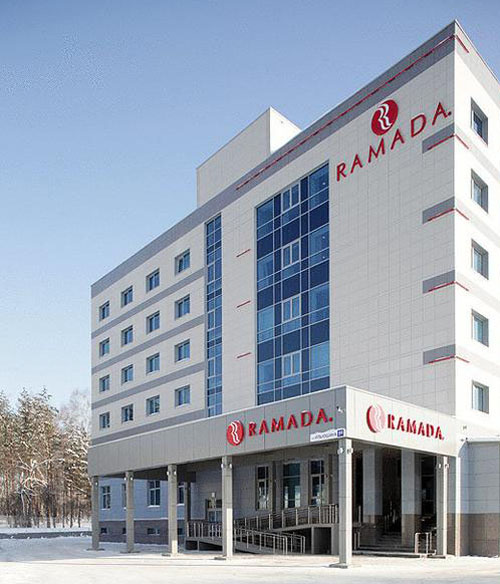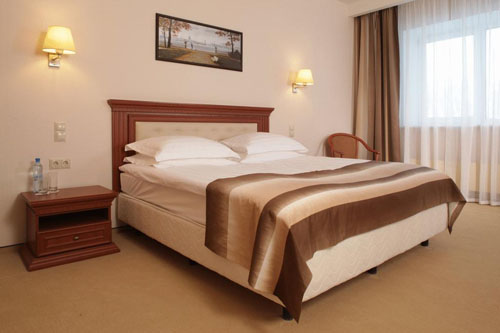 Standard (22 sq.m.), Studio (32 sq.m.) and Suite (42 sq.m.) rooms are available at Ramada Moscow Domodedovo Hotel
Standard room amenities include:
Satellite TV
Air Conditioning
Modern Fire-Control System
Electronic Locks
Individual in-room safe
Minibar
Telephone
Free Wi-Fi
Duravit Bathroom Ceramic
Shower Cubicle
Allegrini Spa Bathroom Amenities
Mirror with Lighting
Hairdryer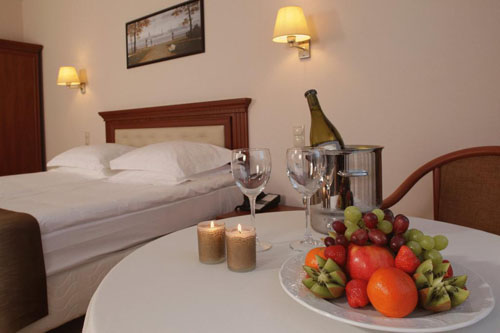 Buffet breakfast is offered from 5:00 am to 10:00 am daily at the Panorama Hall located on the first floor of the Ramada Hotel.
Voyage Restaurant is open daily from 12:00 noon to 11:00 pm serving a wide choice of dishes from Russian, Japanese and European cuisines.
Room service is available 24 hours.
A complimentary shuttle bus service is available from the hotel to Domodedovo airport terminal. A transfer from the airport to the hotel is offered for an extra charge. Please book your transfer in advance.